The CAPCSD Admissions Summit
Applications are due by December 1, 2022
April 12, 2023
Orlando, FL
This event will bring together faculty members who are interested in deepening their knowledge of holistic review procedures for CSD graduate admissions processes. We aim to build a community of individuals that can continue to support each other and sustain efforts to implement these processes over the following academic years.
The CAPCSD Admissions Summit will be held from 8am - 5pm on Wednesday, April 12, 2023, prior to the CAPCSD annual conference, at the Signia by Hilton Orlando Bonnet Creek in Orlando, Florida. The Admissions Summit will be led by Dr. Danai Fannin and Dr. Kerry Mandulak.
The summit will provide evidence-based education around admissions and support member programs in developing new or adjusted admissions processes. This event seeks to advance the goals of programs that prioritize increasing diversity of incoming student cohorts. It will focus on dismantling systems and processes in admissions that have perpetuated the exclusion of minoritized students who are capable of and qualified for graduate work. The summit has been designed to provide both content knowledge and the space and time to think through and integrate these changes into admissions processes. The ultimate hope of the summit is to develop a community mobilized for collaborative work after the summit concludes.  
Topics Include:
Foundational Information about Holistic Review

Alignment of Admissions Criteria with Program Strategic Plan 

Transparency in Marketing of Program Characteristics and Applicant Requirements

The Experience, Attributes, and Metrics Model

The Application Review Process and Developing Shared Resources

Admissions Decision Making
Participants will be provided with asynchronous trainings before the event to ensure that all participants have a common understanding of holistic review principles. Following the in-person event, there will be a series of four bi-monthly community webinar meetings to further the dialogue and education. Participants will also be expected to submit short and long term outcomes of their progress in implementing the holistic review strategies as a result of attending this summit.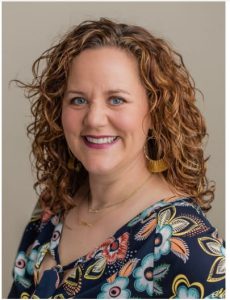 Dr. Kerry Callahan Mandulak, PhD, CCC-SLP
As Chair of Graduate Admissions in the Pacific University School of Communication Sciences and Disorders (CSD), Dr. Kerry Mandulak has seen firsthand the power of using holistic review processes to increase the diversity of the speech-language pathologist and audiologist workforce. She has served as member and chair of the CAPCSD Admissions committee as well as the current co-chair of the CAPCSD DEI Committee.  Through presentations and publications, Dr. Mandulak is honored and grateful to continue the national conversation around this important work.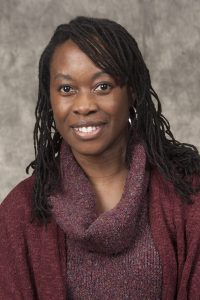 Dr. Danai Kasambira Fannin, PhD, CCC-SLP
Danai Kasambira Fannin PhD, CCC-SLP, is an associate professor in the Department of Communication Sciences and Disorders at North Carolina Central University. She is the Co-Chair of the CAPCSD Diversity Equity and Inclusion Committee and a member of the CSDCAS Admissions Committee. Overall interests include determinants of access to autism services for children and families in underserved areas, as well as strategies to diversify the communication disorders workforce through enhanced recruitment and retention efforts. 
Eligibility Guidelines
Faculty from CAPCSD member programs are invited to apply.

Participation is limited to 25 faculty, selected through a process that ensures a broad range of experiences with holistic admissions are represented.

The applicant must have an individual membership with CAPCSD offered at no-cost. Click here to create a membership account, if you do not already have one, using your university email.
Application Process
Applicants will be asked to provide a CV, describe the current admissions process at their programs, and provide some specific admissions data points.
Applications are due by December 1st and applicants will be notified of decisions in January.
The cost for this event is $150, and it includes breakfast and lunch.
Application Timeline
Opens October 14th, 2022

Closes December 1st, 11:59 p.m. ET

Decisions will be announced in January
Questions? 
Contact Megan Woods at mwoods@capcsd.org