CAPCSD Annual Conference
Wednesday, April 3 - Saturday, April 6, 2024
New Orleans, LA
Join us for CAPCSD's 44th Annual Conference at the New Orleans Marriott on Canal Street!
Call for Papers/Posters: Accepting submissions NOW through October 4, 2023!
For details and to submit a paper or poster: click here.
Attend the 2024 CAPCSD Conference to learn, network, and be inspired! Join 500 peers and choose from over 100 breakouts with 200 speakers.
For the past 45 years, our conference has been held in a variety of cities across the United States. It has a reputation for being a leading conference in speech-language pathology and audiology education. Faculty and staff in speech and hearing departments throughout the nation and abroad benefit from the opportunity to collaborate, connect, explore, and learn together about issues unique to our discipline.
The 2022 CAPCSD conference in Portland and 2023 CAPCSD conference in Orlando were great successes, and the evaluations were outstanding.  The 2024 conference will be built on the success of the 2023 Orlando conference, using your feedback to create a vibrant, engaging event where you can learn and exchange ideas with your colleagues.
We also look forward to seeing our friends - the sponsors and exhibitors in this face-to-face environment.
Conference Schedule Overview
Conference registration and hotel room block will open in January 2024. 
Tuesday, April 2, 2024
8:00 AM Admissions Summit*
*Separate event, requires application (10/4-10/31), selection, and additional registration fee; limited seating
Wednesday, April 3, 2024
8:00 AM DEI Academy*
*Separate event, requires application (10/4-10/31), selection, and additional registration fee; limited seating
8:00 AM Pre-Conference Sessions*
*Each Pre-Conference session requires registration and an additional registration fee.
6:00 PM Annual Conference Welcome Reception
All conference participants are invited.
Thursday, April 4, 2024
7:00 AM Continental Breakfast
7:50 AM Annual Conference Kick Off
5:00 PM Sessions End
Friday, April 5, 2024
7:00 AM Continental Breakfast
7:50 AM Announcements, Honors & Awards
5:00 PM Sessions End
Saturday, April 6, 2024
7:00 AM Continental Breakfast
7:50 AM CAPCSD Business Meeting
12:30 PM Sessions End / Annual Conference Concludes
Meals included with the conference registration will be listed here in March 2024.
To see the CAPCSD Cancellation and Refund Policy, see here.
CAPCSD exhibitors and sponsors help make this conference possible! For exhibitor and sponsor opportunities and information, click here.
Welcome
The New Orleans Marriott welcomes you to Louisiana with style, substance, and unparalleled service. Our 4-star hotel is nestled on NOLA's Canal Street, between the French Quarter and the Warehouse District.
We're a short walk from Jackson Square, the Audubon Aquarium of the Americas, and Harrah's Casino. The hotel is also near the Port of New Orleans, the Ernest N. Morial Convention Center, and the Caesars Superdome.
Many of our intuitively designed rooms and suites offer views of the Mississippi River and downtown New Orleans. They all feature spacious work areas, 55-inch flat-screen TVs, and premium bathroom amenities.
Enjoy a meal at Canal Street Burger Bar and Canal Street Pantry or a drink and an appetizer at 55 Fahrenheit, a favorite among both hotel guests and New Orleans residents.
Break a sweat in the gym or take a dip in the heated outdoor rooftop pool.
Adventure awaits at New Orleans Marriott.
Sightseeing & Attractions
Getting There
The New Orleans area is served by the Louis Armstrong New Orleans International Airport. CAPCSD does not provide airport ground transportation. Taxis, and ride app services (such as Lyft and Uber), are all readily available at the airport to transport you downtown.
New Orleans Marriott is located 17 miles from the Louis Armstrong New Orleans International Airport.
New Orleans Attractions
New Orleans Marriott is on Canal Street between the French Quarter and the Warehouse District, just a short walk from many historic and cultural attractions, restaurants, shopping, and activities.
New Orleans Trip Planning Sites & Blogs
The official website for the New Orleans tourism industry, NewOrleans.com, is produced and managed by New Orleans & Company (formerly the New Orleans Convention and Visitors Bureau) - a non-profit organization who promote New Orleans as a premier travel destination.
NewOrleans.com is the official place to find current information, links, and recommendations on:
Goop.com: A Local's Guide to New Orleans in 2023
Included: Before you Come, watch...; Before you Come, read...; A Week in New Orleans, what I would do; What to Do and See; Listen; Eat; More Affordable Places to Eat; Drinks; Shop; For the Kids; Self-Care; and more.
Authentik USA: New Orleans Travel Guide 2023
Included: What to Do section includes detailed descriptions of neighborhoods, streets, historic attractions, buildings, and more; Where to Eat; Climograph; Downloadable Travel Guide; and more.
The Literary Lifestyle: Classy New Orleans Travel Guide + Things to do 2023
Included: Things to Do; NOLA Restaurants and Food; What to Eat in New Orleans - descriptions of traditional New Orleans cuisine; and more.
Safety Reminders
Your safety outside the hotel is important, so please follow these common sense tips for visitors to any major city:
Remove your convention badge when leaving your hotel.
Travel in groups and avoid walking alone on unlit streets at night.
Pay attention when walking and using your smart phone - these devices have been the target of thieves nationwide.
When hailing a ride via a mobile app, confirm the identity of your driver before getting into the car.
Ensure that your hotel room door is fully closed and locked at all times.
Conference Registration Rates
CAPCSD is subsidizing the 2024 annual conference and the registration fees
are less than the actual per-person cost that CAPCSD pays.
Registration Fee Schedule
                         Early Bird Fee   Registration
Fee Type         1/8-3/1                 3/2 - 4/6
Member           $550                   $700
Affiliate            $550                   $700
Non-Member  $700                  $850
The American Academy of Audiology (AAA)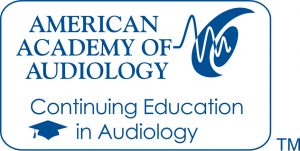 The Council of Academic Programs in Communication Sciences and Disorders is approved by the American Academy of Audiology to offer Academy CEUs for this activity. Academy approval of this continuing education activity is based on course content only and does not imply endorsement of course content, specific products, or clinical procedure, or adherence of the event to the Academy's Code of Ethics. Any views that are presented are those of the presenter/CE Provider and not necessarily of the American Academy of Audiology.
American Speech-Language-Hearing Association (ASHA)

ASHA and AAA CEUs are to be determined.
Speaker Financial and Non-Financial Disclosures
Click here for all speaker financial and non-financial disclosures.  These will be available in March 2024.