CAPCSD welcomes
Katie Strong and Christie Needham to the
Board of Directors.
Terms begin July 1, 2023.
Katie Strong, President-Elect
Central Michigan University
Associate Professor
Three (3) years of service
July 1, 2023 - June 30, 2024 President-Elect
July 1, 2024 - June 30, 2025 President
July 1, 2025 - June 30, 2026 Past-President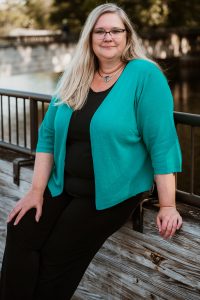 I currently am an Associate Professor in the Department of Communication Sciences and Disorders at Central Michigan University. I have been at Central Michigan University since 2016 when I began as an Assistant Professor. My primary research interest is to develop evidence-based clinical methods for speech-language pathologists to use to support their clients in the Life Participation Approach to Aphasia. Specifically, I am interested in the co-construction of personal narratives and identity in neurogenic populations, specifically aphasia and traumatic brain injury. I have branded my lab, Strong Story Lab and launched a website www.strongstory.org to showcase my research as well as the projects my students are conducting. Since joining the faculty at Central Michigan University, I have shared my research work through published eight peer reviewed journal articles, two book chapters and over 100 state and national presentations. I have been recognized for my work as a Tavistock Trust for Aphasia Scholar. I am especially proud of the success we have had in creating a community through the Strong Story Lab for undergraduate students to participate in research and get excited about creating evidence for our field. In addition to research, I teach in the classroom and supervise in our campus clinic. One teaching achievement I am especially proud of is creating and teaching the course, The Engaged Clinician: Our Behavior Matters. The aims of this course are to support students in building relationships to partner with the clients and families they serve and to understand how their behavior can support or thwart a client in achieving their goals. I also have created a university writing intensive course designed to support students in developing their clinical voices in documentation called Clinical Communication in Speech-Language Pathology. In the clinic, I partner with students to provide life participation-based services to adults with aphasia and other neurogenic communication disorders. In addition to individual sessions, we offer virtual book club and virtual story co-construction programming. This past year, I was recognized for my clinical work by receiving the Honors of the Association from the Michigan Speech-Language-Hearing Association and the State Clinical Achievement Award (Michigan) from the American Speech-Language-Hearing Foundation. Prior to coming to Central Michigan University, I served as the Graduate Program Director and Clinical Director for the Speech-Language Pathology Master's Program at Michigan State University. During that time, we rebuilt the master's program after elimination of the undergraduate and doctoral programs and successful re-accredited by the CAA. My undergraduate degree in psychology is from Washington State University (1990) and my master's degree in speech-language pathology is from Kansas State University (1995). I hold my CCC-SLP and am licensed in the state of Michigan as a speech-language pathologist. After working 15 years clinically as a speech-language pathologist and while working full time as clinical faculty at Michigan State University, I returned to school to obtain my doctoral in interdisciplinary health sciences from Western Michigan University (2015). 
Christie Needham, Secretary
Director of Clinical Education
Baldwin Wallace University
Two (2) years of service
July 1, 2023 - June 30, 2025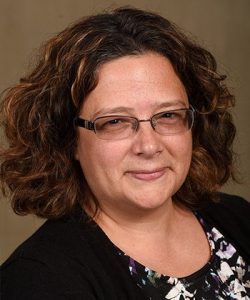 I earned my B.A. and M.A. from the University of Akron in Akron, Ohio. Clinically, I have worked in preschool speech and language services, AAC, and with students from low socioeconomic backgrounds. Currently, I serve as the Director of Clinical Education at Baldwin Wallace University (BW). Previous leadership roles at BW include Department Chair and numerous committee chairs. Over the past several years, I served two separate terms as Treasurer for the Ohio Speech-Language-Hearing Association. I participated in the Lisa Scott Leadership Academy in 2015. 
My current role, combined with my present and past leadership roles, make me uniquely qualified for the opening of secretary. As the Director of Clinical Education, I must manage my time effectively and efficiently to complete time-sensitive tasks thoroughly. In this role, I was one of the faculty responsible for developing our graduate program in Speech-Language Pathology. I created documentation and procedures within the clinic and department during this process. These procedures allowed us to successfully achieve accreditation and work with numerous stakeholders and partners locally and abroad. I curated detailed notes regarding finances during my time as treasurer (and on the executive board) for the Ohio Speech-Language-Hearing Association. I helped fellow board members creatively generate solutions to real-time problems. This ability to maintain established processes while adapting to new and changing needs will allow me to be successful if I am given the opportunity to serve as secretary.