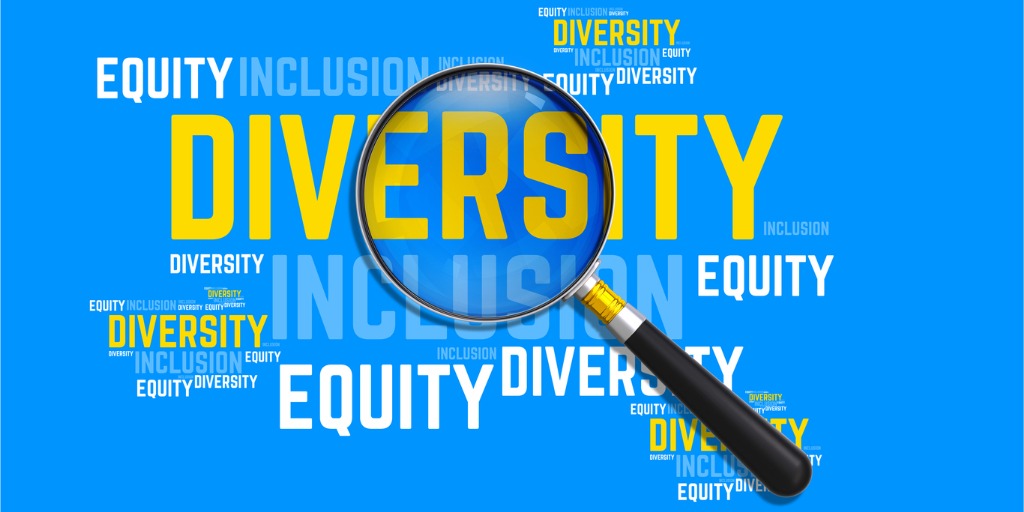 Inclusive Teaching Principles and Practices
What Inclusive Instructors Do: Principles and Practices for Excellence in College Teaching (2021; Addy, Dube, Mitchell, SoRelle)
Reach Everyone, Teach Everyone: Universal Design for Learning in Higher Education (2018; Tobin & Behling)
 Culturally Responsive Teaching
Culturally Responsive Teaching and The Brain by Zaretta Hammond
For White Folks Who Teach in the Hood... and the Rest of Y'all Too: Reality Pedagogy and Urban Education by Christopher Emdin
Creating Culturally Responsive Classrooms by Adeyemi Stembridge
The Dreamkeepers: Successful Teachers of African American Children by Gloria Ladson-Billings
Beyond Heroes and Holidays: A Practical Guide to K-12 Anti-Racist, Multicultural Education and Staff Development by Enid Lee, Deborah Menkart, and Margo Okazawa-Rey
Coaching and Transformation Strategies
The Art of Coaching: Effective Strategies for School Transformation

by Elena Aguilar

We Want to Do More Than Survive: Abolitionist Teaching and the Pursuit of Educational Freedom

by Bettina Love

Building Equity: Policies and Practices to Empower All Learners

by Dominique Smith, Nancy Frey, Ian Pumpian, and Douglas Fisher
Inclusive Learning Environments
Diverse Learners in the Mainstream Classroom

by David Rose and Anne Meyer

Teaching with Tenderness: Toward an Embodied Practice

by Becky Thompson
Big Picture: Understanding Inclusion and Diversity
FACTUALITY The Game

Focus: Interactive game for understanding structural inequality

That's Unheard Of: Assessment

Focus: Assessing diversity and inclusion

Project Implicit: Implicit Association Test

Focus: Understanding implicit biases
Teaching: Pedagogical Approaches and Strategies
Student Support: Recruiting, Retention, and Representation
Pacific School of CSD Handbook: Chapter 5 - Resources

Focus: Resources for students in Communication Sciences and Disorders
Syllabi: Decolonization and Trauma-Informed Approaches
Decolonizing Your Syllabus: An Anti-Racist Guide for Your College

Focus: Decolonizing the syllabus

Anti-Racist Syllabus Review: Guiding Questions

Focus: Questions for creating an anti-racist syllabus
Anti-Racist Pedagogy
Effective Teaching is Anti-Racist Teaching (Brown University)
Anti-Racist Pedagogy in Action: First Steps (Columbia University)
Becoming an Anti-Racist Educator (Wheaton College, Massachusetts)

Journal Articles
Inclusive Teaching Methodology
Specifications grading: Restoring rigor, motivating students, and saving faculty time. Nilson, L. (2015). Stylus Publishing, LLC.

ASHA Publication Resources
Ungrading / Inclusive Grading Systems
Key Concepts in Inclusive Teaching
Diverse and Inclusive Course Content

Active Learning and Collaborative Activities

Flexible Assessment

Inclusive Classroom Climate

Intersectionality
Understanding the Classroom Demographics
Who's in Class

An anonymous questionnaire to understand the diverse backgrounds and needs of students.
Building Classroom Community
Building Community

Activities and discussions aimed at creating a sense of belonging among students.

What's the Most Boring Thing About You?

An icebreaker activity that allows students to share something about themselves in a light-hearted manner.

This or That

A quick game to help students get to know each other's preferences and build rapport.
Inclusive Course Materials
Inclusive / Liquid Syllabus

Creating a flexible and inclusive syllabus that can be easily adapted to meet diverse learning needs.

Pre-Term Welcome Videos

Videos sent before the term starts to welcome students and give them an overview of the course and its objectives.
Student Engagement
Student Engagement / Inclusive Participation

Strategies to ensure that all students have the opportunity to engage and participate in classroom activities.
Course Structure
High Structure

A highly structured course design that includes clear guidelines, schedules, and expectations to make the learning environment more accessible.
Other Resources for Inclusive Teaching and Learning
Inclusive Teaching and Learning
Universities Providing Additional Resources
Miscellaneous University Resources